KMazing – Of course you gotta watch them when they are available, hehe. But at least take this article as your precaution to set up your time to watch the latest drama from South Korea. Let's cut the crap and go get a glance at the new fresh series crafted for you guys all. Enjoy!
Misty
Telling the story about the most popular Korean anchorwoman (Kim Nam Joo) became a suspect in the murder case, and her husband (Ji Jin Hee) became his lawyer. The drama stars Kim Nam Joo, Ji Jin Hee, Jun Hye Jin, Jin Ki Joo, Go Joon, and more. "Misty" will premiere on February 2nd on JTBC.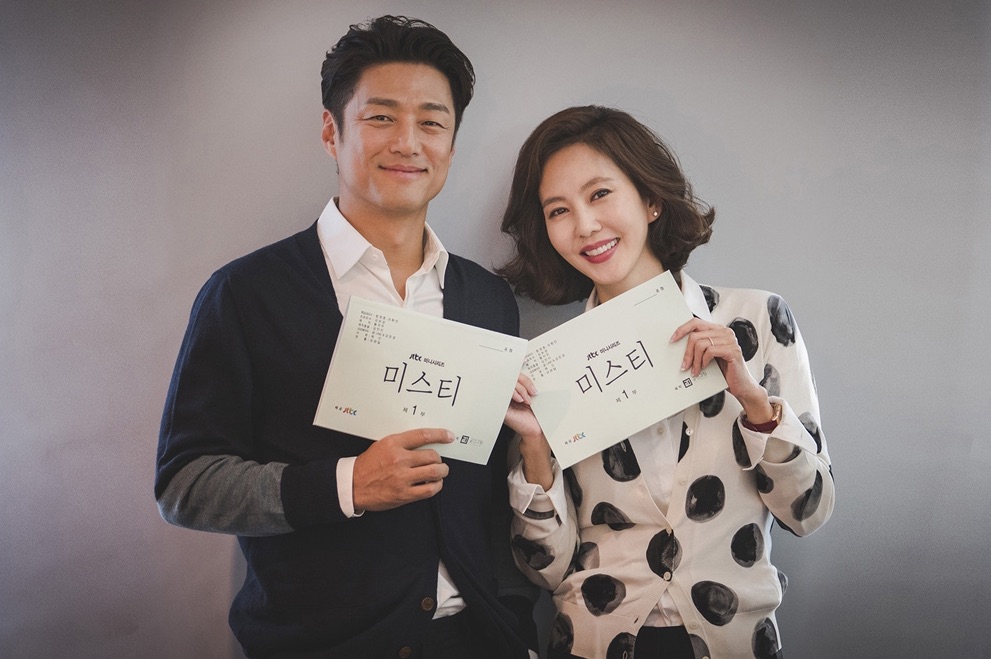 Children of a Lesser God
Two detectives are known for their geniuses ability, one who only trust the facts (Kang Ji Hwan) while the other one has the supernatural ability to see what cannot be seen (Kim Ok Bin). They join forces to uncover a conspiracy involving a large organization. "Children of a Lesser God" is scheduled to air in February on OCN channels.
Mystery Queen 2
Audience favorite detective duo Yoo Seol Ok (Choi Kang Hee) and Ha Wan Seung (Kwon Sang Woo) return for the second season of this crime-fighting drama. "Mystery Queen 2" is scheduled to premiere in mid-February on KBS2.
Return
It tells the story of two lawyers (Go Hyun Jung and Jung Eun Chae) who take the murder case, where the suspects are members of the upper classes, with a detective (Lee Jin Wook) stuck in the case. "Return" will air on Wednesday and Thursday on SBS, starting on January 17th.
That Man Oh Soo
Oh Soo (Lee Jong Hyun) is an IT company technician and owner of cafes and baristas. He acts as a cupid figure with a magic powder. He and Seo Yu Ri police police (Kim So Eun) finally fall in love with it. "That Man Oh Soo" will begin in March at OCN.
Live
The drama stars Lee Kwang Soo, Jung Yoo Mi, Bae Sung Woo and many more. A drama about the joys, sorrows, and pain of the police officers as they try to preserve justice, and protect the important parts of everyday life. Instead of focusing on the crime they face, the drama will tell the story of the police officers themselves. "Live" will premiere in March on tvN.
Neighborhood Lawyer Jo Deul Ho 2
Park Shin Yang yet again will play the lead role in Kdrama Neighborhood Lawyer Jo Deul Ho for the 2nd season of this popular drama about law, after the popularity of the first season aired in 2016. "Neighborhood Lawyer Jo Deul Ho 2" is rumored to be aired on KBS in mid 2018.
Grand Prince
Grand Prince is starred by Jin Se Yeon, Joo Sang Wook, Yoon Shi Yoon, Ryu Hyo Young and many more. Take the story of Sung Ja Hyun (Jin Se Yeon) who is a beautiful young woman who lived during the Joseon period who was loved by two princes, with one man willing to do anything to get her love. "Grand Prince" will be aired in the first half of this year on TV Chosun.
Suits
"Suits" is a remake drama of American drama about a lawyer. Jang Dong Gun plays an impressive lawyer Choi Kyung Seo. While Park Hyung Sik acts as Go Yeon Woo, recruited by Choi Kyung Seo for his remarkable photographic memory. Choi Kyung Seo is a Korean who loves the original show of Harvey Spectre, while Go Yeon Woo is a colleague of Mike Ross. KBS is currently considering its April premiere for Kdrama "Suits".