KMazing – Well, the title already clear as the sky and here are five male actors that we think will be hit in 2018.
Kim Jung Hyun
In the year 2017 alone, Jung Hyun successfully starred in 4 K-drama. Obviously, Jung Hyun's career in 2018 will shine even more! the first Korean Drama that he starred in 2018 is Laughter in Waikiki makes the anticipation of K-drama lovers is higher and higher. How come? Although he is still rookie actors, Jung Hyun has received the award as Best New Actor in the event 36th MBC Drama Awards 2017.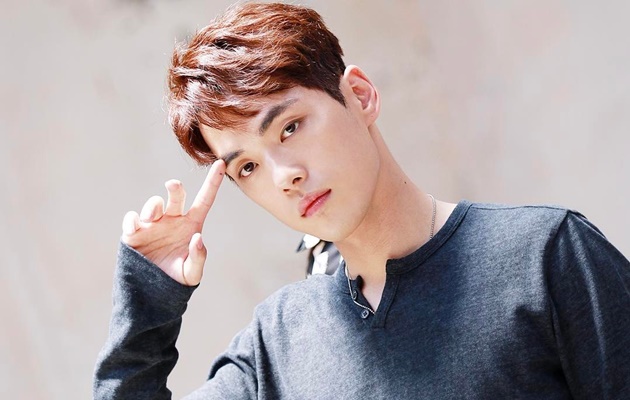 Yang Se Jong
Se Jong is also a popular and talented Korean actor in 2017. No wonder if so many people predict that Se Jong will shine again in 2018. Although there has been no confirmation about his K-drama this year. But Se Jong proved his existence and talent by getting the Best New Actor award in the 25th SBS Drama Awards in 2017.
Jung Hae In
This the Korean talented actor such as this one is not a surprise anymore. Actually, Hae In has accompanied us in various K-drama like Bride of the Century, Blood, Reply 1988 and Goblin. But his performance in K-drama While You Were Sleeping as Han Woo Tak is the one who stole the most attention. Until now Hae In has not been confirmed to be starring in the new drama, but his K-drama titled Prison Playbook is still running on TV with a satisfactory rating!
Woo Do Hwan
The next talented Korean actor is a handsome 25 years old man. Starting his career in 2011, Do Hwan began to be known in public as his acting in K-drama Sweet Stranger and Me. His role then grew even more attention as the second lead in K-drama Save Me. It doesn't take a long time, Do Hwan immediately became the main actor in K-drama both in 2017, entitled Mad Dog. In early 2018, Do Hwan has been confirmed to be starring in a new K-drama called Great Temptation. Obviously, this year will be a shining year for him!
Go Kyung Pyo
This handsome actor born June 11, 1990, is not a foreign face that we see on the screen. there are a lot of various K-dramas he has starred in and become hits. Such as K-drama Flower Boy Next Door and Reply 1988 where he acted as a second lead role but was able to steal the show. Kyung Pyo has been confirmed to be starring in a K-drama that has a medical genre called Cross. In the K-drama that will be aired by this TvN channel, Kyung Pyo will play a leading role named Kang In Gyu.