KMazing – Who doesn't love good ending in drama, when the protagonist win the heart and the antagonist lost, the sensation is exploding in our soul. But nowadays there are new trend which have been creating annoyance to the viewer in the last 10 years *at least that was the first time I found confusing ending in K-Drama*. The trend which create huge effect on the viewer and raised more eyebrows than it should have. Here are my handpicked list of drama with confusing or twist ending.
3. Fashion King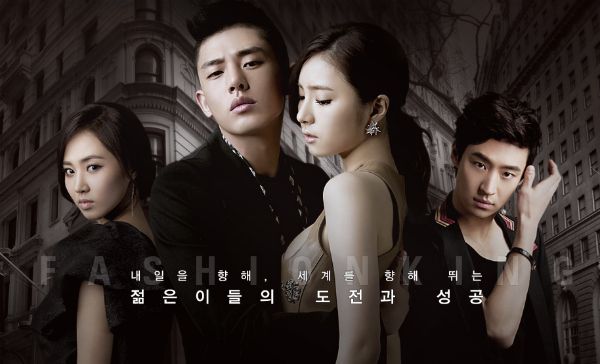 Fashion King tells about the life of a young designer candidate named Kang Young-gul (Yoo Ah In). Young-gul started his fashion business in Dongdaemun Market.
With his life as it is today, Young-gul never dreamed of having a bright future. But it all vanished when he met Lee Ga-young (Shin Se-kyung), a girl who lost both parents in an accident at a young age.
Ga-young dreams of becoming a renowned designer. She grows up to be an intelligent woman with a knack for fashion design. She even gets a scholarship at New York Fashion School that makes Ga-young have to live in America.
! Spoiler Alert !
Yoo Ah In's sudden death in Fashion King makes viewers confused about whether the main character is killed or ends in suicide. Still a mystery.
2. Yong Pal
Kim Tae Hyun (Joo Won) is a very good surgeon, but she is constantly harassed by debt collectors because her sister. Her sister needs a lot of money for kidney dialysis. In order to get more money, she has plans to go see the patient in silence for increasing her revenue, she does not care whether this patient is a criminal or not the most important thing is the patient can pay her more money, Then she meets Han Yeo Jin (Kim Tae Hee) who is sleeping soundly in the hospital. And there goes the drama…
! Spoiler Alert !
the ending is somehow not too clear, whether Kim Tae-Hyun and Han Yeo-Jin is life happily ever after or even vice versa, the end of the story is hanging around the false hope of the viewer.
1. Sign
This drama  tells the story of a medical investigation carried out by a forensic doctor in solving a murder case. Go Da Kyung is a rookie in this investigation and will be paired with a famous forensic doctor named Yoon Ji Hoon. They initially could not fit in on duty because of their different styles but then they were keen to remain compact in uncovering the murder case.
! Spoiler Alert !
The SBS' Sign that aired this 2011 also left enough stories to make viewers to have their mental breakdown. After going through many trials and having to fight, Yoon Ji Hoon died in the last episode. *What THE FLYING F*CK*