KMazing – Page Turner korean drama 2016 which took the path of Musical genre. Directed by Park Hye-Ryun and the storyline written by Park Hye-Ryun. This drama starring Kim So Hyun plays as Yoon Yoo Seul, Ji Soo plays Jung Cha Sik and Shin Jae Ha plays Suh Jin Mok. The drama aired on KBS2 as many as 3 episodes with broadcast period from 26 March to 09 April 2016, aired every Saturday at 22:35 (KST)
Plot
This drama tells the story of a girl named Yoon Yoo Seul (Kim So Hyun) who is a student of an art college, She is a talented pianist who has won many piano contests, Yoo Seul has been a pianist since childhood.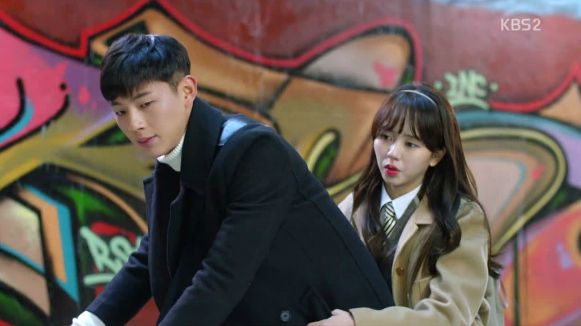 One day, Yoo Seul had an accident and due to the accident Yoo Seul was blind and could no longer play the piano. However, with the help of his friend Cha Sik (Ji Soo) and rival Yoo Seul, Jin Mok (Shin Jae Ha) Yoo Seul starts all over again from scratch.
Our Temp Opinion
The drama was starting quite slow and predictive in every scene, but as the story grows deeper, the main character condition started to make me real sad. Kim So Hyun really really really kills the character. It's proper musical drama for musical drama lover. I am not that much exposed to this genre, but I absolutely enjoy the time I spend while watching the series.