Korean drama is famous for it's detail oriented, close-knit writing, fabulous visual and many more. Once captivated by K-drama, it's hard to find another country-made series that will hook you up. Starting from romance, comedy, fantasy, history, action, every genre in K-drama is a stunning display and a pleasure to watch. The talented actress and actor with their dazzling visual completed the experience of watching K-drama.
The globalization of K-drama affected the concept and the theme of the show. As it gets more famous the story get more complicated and varies in genre. Nowadays, fantasy and supernatural drama is getting more and more attention with the success of "Goblin" and "Strong Woman Do Bong Soon". Here are KMazing five fantasy – supernatural genre type of drama that we recommend you to watch.
5.  My Girlfriend Is a Gumiho
Kicking off our list is a romantic comedy theme of television series that was broadcast in 2010. My Girlfriend is Gumiho starring Lee Seung Gi and Shin Min Ah borrow the idea from Korean lore about a nine-tailed fox. The story is pretty enchanting as the characters developed feeling toward each other. A must see drama for rom-com lover.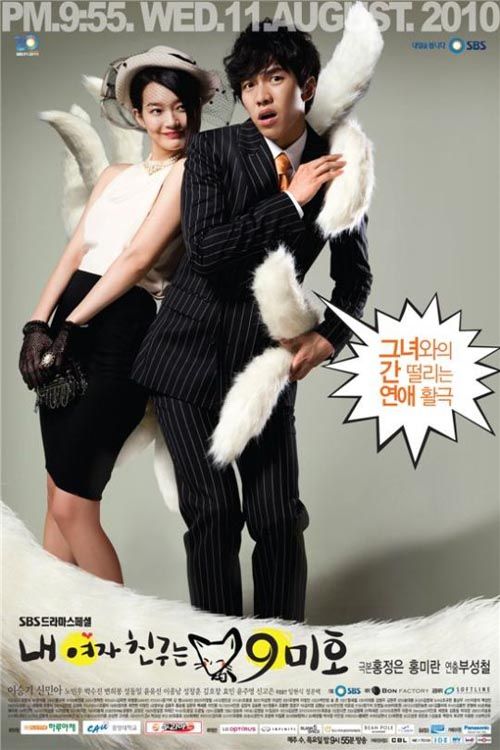 4. Oh My Ghostess
This is another rom-com genre type of series that tell you story about a girl who has ability to see ghost. The thing turn on when Bong Sun played by Park Bo Young was possessed by a virgin ghost who is trying to sleep with a man before she can move to the afterlife. The story goes around Na Bong Sun relationship with his boss Kang Sun Woo played by Jo Jung Suk.
3. My Love From The Star
Top-shelf performance by the lead played by the famous actor Kim Soo Hyun and the always beautiful Jun Ji Hyun. It's sweet romantic comedy about handsome alien who was trapped on earth and her relationship with Hallyu star who have problem with her confidence. As the story deepen, the more charming and captivating the series is. Spoiler alert, the ending is beautiful.
2. W
W starts off as just another romantic drama, but then when you realized that Lee Jung Suk is character inside webtoon and he falls in love with real human being, the writer's daughter. The description is enough to tell how interesting the way story will develop and how it ended.
1. Goblin
It's obvious that this list is composed so just I can put this drama in here. Goblin is PERFECT, the story, cinematography, soundtracks, you name it -they have the perfect example of it. It's a perfect combination of romance, poetic story, bromance and visual effect *CG in this movie is killer*. Go ahead and find your way to start watching this series.