KMazing – W / W – Two Worlds is a Korean drama of 2016 that took the path by taking genre Fantasy, Romance, Melodrama and Suspense. It aired on MBC and directed by Jung Dae-Yoon while the storyline was written by Song Jae Jung and Nam Hye Young. The drama stars Lee Jong Suk as Kang Chul and Han Hyo Joo as Oh Yun Joo. W premiered on July 20, 2016 on the MBC channel and is scheduled to air every Wednesday and Thursday at 22:00 (KST) every week.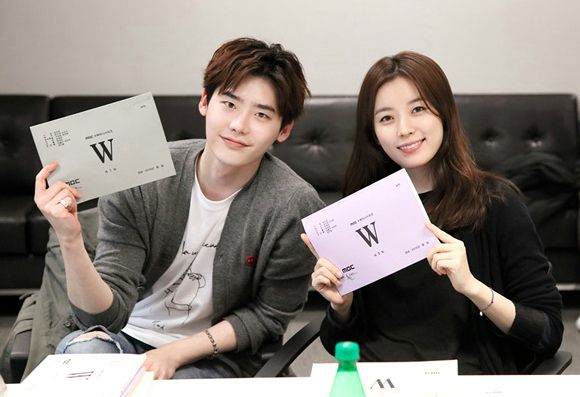 The Plot
This drama tells the love story between a woman and a man in their early thirties. A love story of two couples living in the same era but different world.
Oh Yun Joo (Han Hyo Joo) is a surgeon while his father is a famous comic book writer. One day, his father disappears, Yun Joo went to his father's workplace to look for him. But once she was there Yun Joo finds a strange man, Kang Chul (Lee Jong Suk) with  his body is full with blood. He was kidnapped by the strange man and taken away into a different dimension from his world.
Our Temp Opinion
I have huge expectation for this drama, because I keep on hearing people telling me to watch this drama, even to the extend that some of them told me the ending which is huge spoiler *shite*. The drama did exceptionally capture my attention during the first two episode that I have watched, even though I already knew the ending thanks to my acquaintance, the drama still captivate me with every moment of the story, it's a beautiful story and with no excess cheezy moment. I highly recommend you guys to watch this series, plus Han Hyo Joo is one of the main cast, so it's pleasure to the eyes.